This is a bit extensive but just a little bit more about me & what I love about Disney!

1. Favorite Disney movie? 
Beauty & the Beast! It's a lovely movie with funny & a good love story! I could watch it everyday. Also Emperors New Groove!!



2. Walt Disney World or Disneyland? I have been to both, so I can honestly say Walt Disney World. So many people disagree, but Walt Disney World has so much more to it. It's a week long vacation instead of a two day vaca (just my opinion!) I will say they are both magical & I would visit either, given the chance!

b

3. Favorite Disney character? Character is Marie! I love that little kitty off of The Aristocats! & I also love Belle and the Penguins from Mary Poppins (you can meet the Penguins at Magic Kingdoms, if you are lucky).

4. The first Disney movie you remember seeing in the theatres? I honestly remember seeing Mulan in theaters with my best friend Lauren! We were 6! We went to McDonalds and got the toys too. It was the Dragon, Mushu!

5. What type of Disney item do you collect the most? (Pins, Vinylmation, dolls, etc.) I recently started my pin collection (I think last year) & it is just lovely! I could never trade them though! I also have a ton of T-shirts from Disney World! 

6. Your favorite Disney song? I love the Lion King Soundtrack! My favorite is probably "He Lives in You" from the second movie, I think!

7. Favorite attraction/ride at the parks? This is a tough one. So I will pick one from each "land" in Magic Kingdom and the 3 other parks 😉 
Adventureland: Pirates of the Caribbean!
Frontierland: Splash Mountain
Fantasyland: it's a small world & PhilharMagic
Tomorrowland: Buzz Lightyear & Space Mountain
Epcot: Test Track & Imagination with Figment!
Hollywood Studios: Tower of Terror & Toy Story Mania
Disney's Animal Kingdom: Everest

8. What is your dream job at Disney? After being accepted into the College Program, I have definitely realized there is a con to every pro working at Disney. I will say the obvious, I would LOVE to be a Disney Princess, but then you must deal with the difficulties of your duty. 😉

9. Who's the park character you never want to miss meeting at the parks? Hmm, I am not a meet & greet person, I am more of a rides person. But I love the princesses, so how about them!


10. What's your most treasured Disney item? My mouse ears! And I have a Minnie Mouse dress from the Cruises 🙂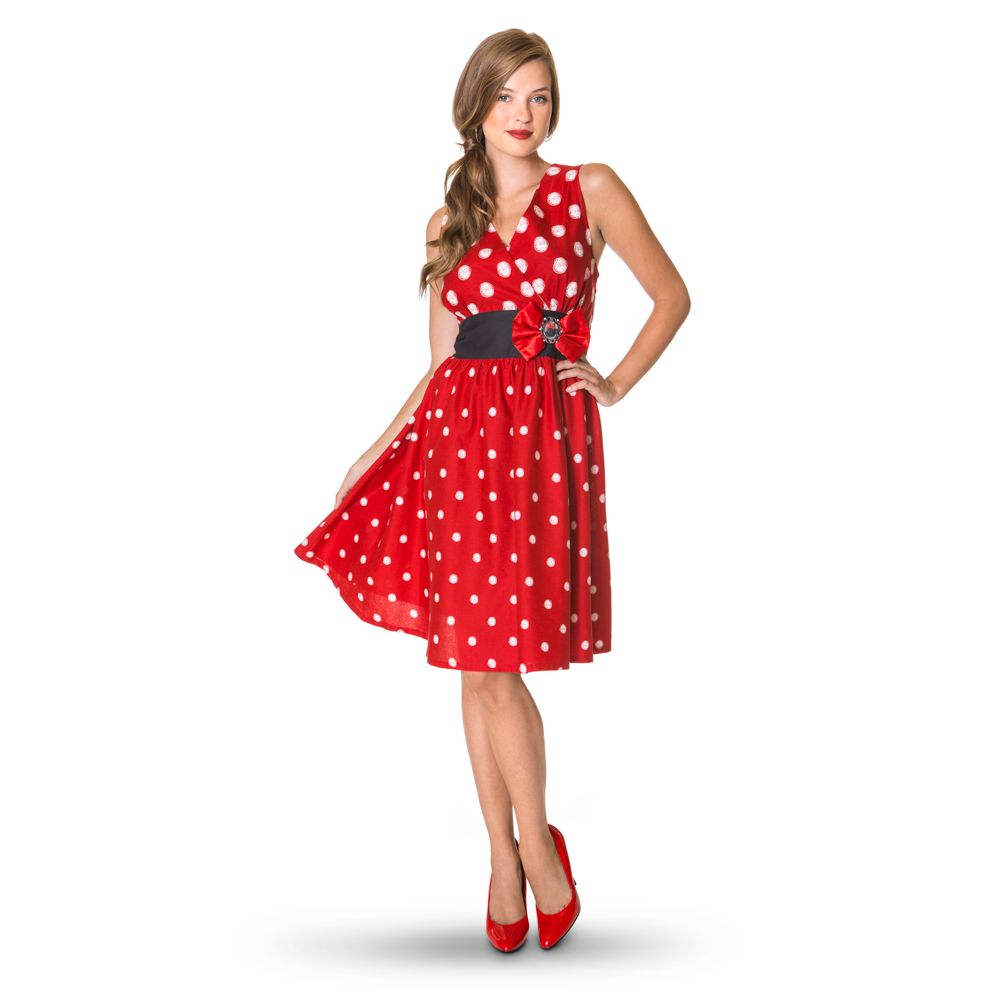 11. Which Disney voice actor would you most like to meet? Mufasa from the Lion King (James Earl Jones) & Timon from the Lion King (Nathan Lane) because they are both LEGENDS. Also, Yzma from The Emperors New Groove!! (Eartha Kitt) loved her!

12. Favorite Disney movie that's not a classic/famous? (ex. Black Cauldron) Does Emperors New Groove count?? The Ultimate Christmas Present (Disney Channel Movie). I'll Be Home for Christmas. The Santa Clause! Ah love their Christmas movies, so magical!

"These are a gift…probably from the cable company. We're getting the Disney Channel now. Merry Christmas."

13. If you could say anything to Walt Disney right now, what would it be? I would ask him if the Disney Company is what he always imagined and if the movies produced today are given his approval. Sometimes I question The Walt Disney Company's decisions on releasing movies/purchasing franchises.

14. Your favorite snack to get at the parks? (Churros, Mickey's Ice Cream Bars, etc.) Oh snap, I like the pretzels just because they are Mickey shaped, although they taste like a regular pretzel (and priced like a solid gold pretzel)! But my go-to snack is the strawberry fruit bars. They are on the cheaper side & delish!


15. Your favorite parade/show at the parks? I love the live stage shows! Little Mermaid is my favorite in Hollywood Studios!

16. Flounder, Sebastian, or Scuttle? Oh man. Flounder.

17. Your favorite Disney memory? Just being able to visit the parks with my grandparents countless times before they passed. I have yet to visit the parks without my grandma and I am a bit apprehensive to. She went on every ride she could & LOVED to people watch. My grandpa was such a trooper and tried to go on the rides we liked also! I wish I had digital copies of my grandparents both at the park. Oh and the one time my grandpa accidentally dropped my grandma out of her wheel chair!!!



18. Do you have a favorite pair of Mickey ears? I like the headband ones! But I plan on getting an engraved set of ears this year!

19. If you could, what "forgotten princess" would you add to the official lineup? Kusco! Just Kidding 😉 Charlotte La Bouff! 

20. Your favorite princess dress/outfit? Merida & Pocahontas! Both the "most practical"

21. Your favorite Disney soundtrack? The Lion King. Hands down.

22. Genie, Abu, Carpet, Iago, or Rajah? Genie! I love Robin Williams! 

23. Favorite restaurant at the parks? Hmmmmmm..tough one! I like the restaurant in the Polynesian Resort. I also love the '50s Prime Time cafe because of the atmosphere! They MAKE you eat your collard greens!

24. How did you first discover the "magic" of Disney? My parents & grandparents loved Disney before I was even born! So I was raised into it!!

25. What attraction are you most likely to go to first when you're at the parks? We have a system that is FOOLPROOF! My mother takes care of all the planning & we make it to everything we could ever wish to go on (sometimes more than twice!) and we go between christmas and new years…aka the time NOT to go because it is way too crowded. We manage.

26. Your favorite "iconic" moment? (ex. Ariel on the rock, Aladdin finding the lamp, Rafiki lifting Simba, etc.) Not sure. I guess when the beast figures out he loves Belle? And when the dancing forks & plates come out 😉

27. What's the saddest moment for you in any Disney film? Dumbo & his mama. Will never watch that movie again for this reason.

28. Best Disney kiss? 



29. If you could live in any world from a Disney movie, which would you choose? Snow White. Hello, animals who clean my house!? Yes, please! Also, 7 sugar daddies who bring home diamonds and rubies?! Sign me up 😉 Just kidding.

30. Favorite Disney musical sequence based on spectacle/animation? I'm not sure what this means. I guess like Broadway? The Lion King.

31. Which Disney character has the best sidekicks? Mike Wazowski! Or Ham & Rex! Or Timon & Pumba! Ahhh to many!

32. If you could have a party themed around any Disney movie, which one would you pick? Finding Nemo or Up 🙂 just because I love pixar movie themes!

33. Are you the only one obsessed with Disney in your family? Or does it run in the family? Runs in the family. I am the lease obsessed I would say, besides Darrin 🙂

34. Lumiere, Mrs. Potts, Cogsworth, or Chip? Lumiere & Cogsworth…not the same without both!



35. What are your top five favorite Disney blogs? Uh, I follow a lot of past DCP blogs to get the inside scoop 🙂

36. If you could choose the plot/adaptation for the next Disney movie, what would it be? My life. Duh. I AM a Princess! Just Kidding 🙂 let's see..penguins. Lots of penguins.

37. Favorite hotel at the parks? Disney's Wilderness Lodge. Although I have never stayed there. My family has more than once. Also, Cinderella's Castle Suite counts too right?



38. Which Disney movie do you turn to when you're sad/upset? Finding Nemo and Beauty and the Beast!

39. The Aladdin show or The Little Mermaid show? I don't think I watched either to be honest. I'm guessing the TV show?

40. Do you plan to have/have you had your honeymoon at a Disney park? I wish. Probably could not get him to agree though. 

41. Favorite piece of Disney clothing/accessory to wear? Mouse Ears!

42. Post a picture of yourself that's Disney-related.

43. Mickey Mouse or Donald Duck? Donald! He's funny when he's grumpy!

44. What Disney movies/worlds would you like to see in the next Kingdom Hearts game? I have never played this game.
45. Which Disney movie, even if it's not your favorite, will always have a special place in your heart and for what reason? Snow White. My grandma always told us that she went to see the movie when it was in theaters!!! Not many people could say that!